You CAN be a PAID physical therapy consultant!
But becoming a PT consultant has its challenges, including...
Feeling overwhelmed with where to start
Not knowing who to talk too
Feeling insecure about marketing yourself to clubs
Wondering if you have what it takes to land a job as a consultant
Feeling the pressure to earn money right away
Wanting to work with athletes but being scared you don't have enough experience
Those are all NORMAL concerns. I had them too. But I knew I wanted to work with athletes, earn more money, and control my career more.
Fortunately, I found others that were doing the same. I spoke with them, kept establishing my network, and learned how to "pitch" myself.
Now, I've been consulting every month for the last TWO years!
As I started doing this more and more, my colleagues at work and clinicians online would reach out to me and ask me how to become a PT consultant. But they all had reservations. They didn't know how to find local sports clubs to pitch too. They didn't know how to pitch themselves. They didn't know how to negotiate a rate that would be worth their time. They didn't understand the legal side of running a side hustle.
That's why I created this BLUEPRINT for how to Become a PAID PT Consultant.
Getting PAID to work on the sidelines warming up players, providing injury prevention, and even covering games is POSSIBLE!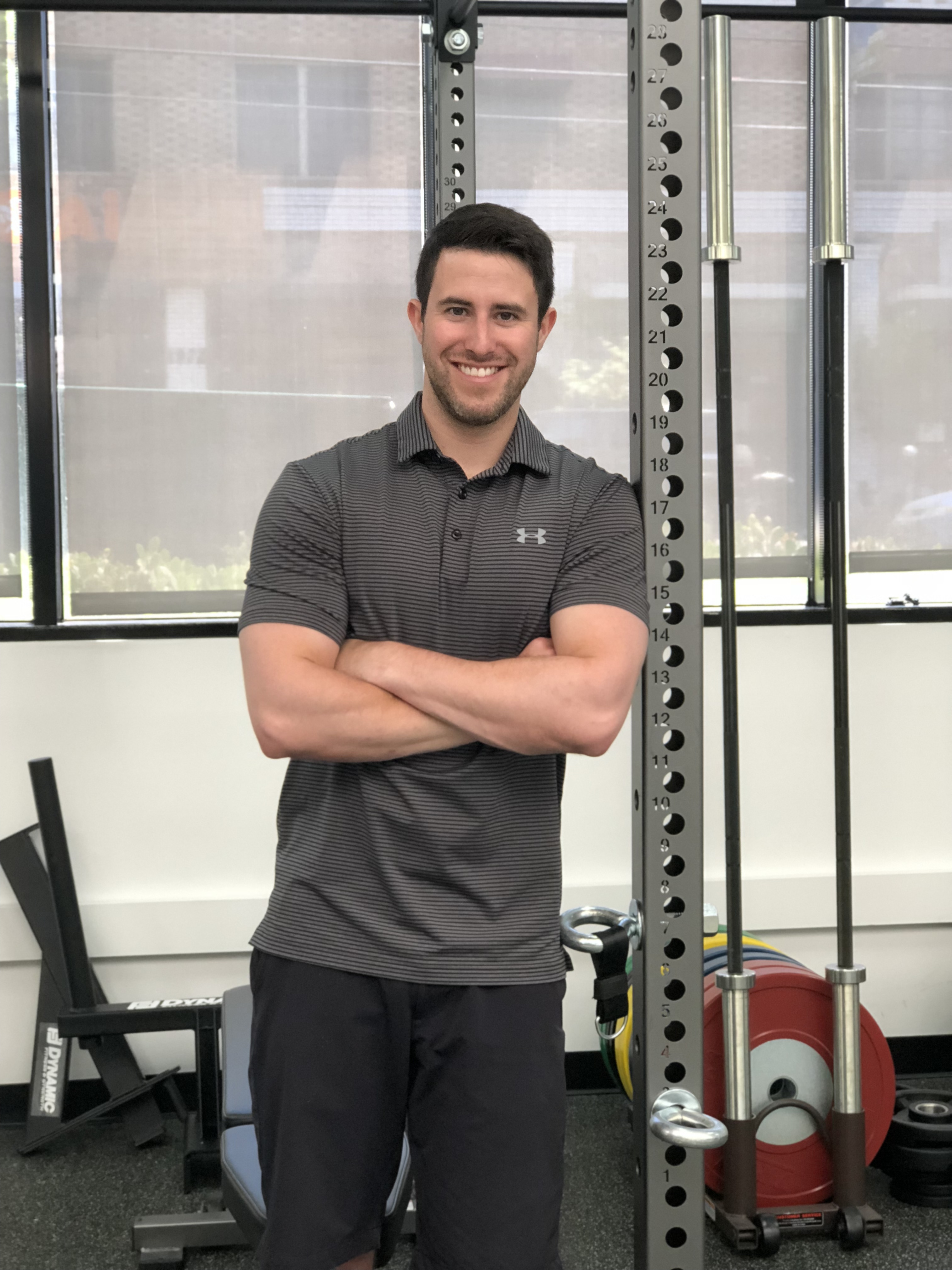 Hi, I'm Dr. Brian Schwabe
I'm a Board Certified Sports Physical Therapist, Author, Sports Physio Consultant, & Video Host.
A graduate of USC's Sports Physical Therapy Residency program, I have dedicated my career to sports physical therapy. 
I currently work in the private sector as the Director of Performance & Training and Senior Sports Physical Therapist at my clinic. In addition, I serve as an on-going consultant to a gymnastics gym and AAU basketball team. I am the author of The Release Rebalance Method in partnership with PaleoHacks geared toward consumers which has sold over 1,000 copies. 
Over the years I sought out additional income opportunities to help pay off my loans. However, I quickly realized I had a knack for entrepreneurship and expanded my non-clinical opportunities once my loans were paid off. Currently, I am an author, regular fitness writer, paid video host, on-going paid consultant, co-founder of The Student Physical Therapist, and paid emergency medical responder for sporting events.
I created this course to help clinicians expand their reach, increase their income, and gain back control of their careers.
"I recently finished your 'How to Become a Paid PT Consultant' course and loved it! Before starting the course I was curious if this was an option for me and had the desire to find out more. After taking the course I am confident that becoming a PT consultant is in my near future and I have the tools I need to make it happen. This course ran me through a great game plan, of how to turn my dreams into a reality, to work with the type of clients I want when I want. It hit the sweet spot of having detailed action steps for success while providing the flexibility every clinician needs to adapt it to their ideal lifestyle."
Nick Davis, PT, DPT, CSCS
"My name is Victor Nicosia, I'm a USAG professional gymnastics coach and judge as well as a NASM Certified Personal Trainer. I have had the pleasure of working alongside Brian Schwabe for 2 years... In that time I have consulted Brian about everything movement related: from implementing new warm-ups and mobility stretches to injury prevention and strength and conditioning. In doing so I've learned more from him than all my years of studying textbooks. He has a way of simplifying movement patterns that make you truly understand how the body is supposed to move. More importantly he seems to have a mobility/stability solution to every injury that you present to him. I recommend Dr. Schwabe to anyone in pain and will continue to do so." 
Victor Nicosia (USAG Pro Gymnastics Coach/Judge/NASM CPT)
Frequently Asked Questions
When does the course start and finish?
The course starts now and never ends. It is a completely self-paced online course, meaning you decide when you start and when you finish!
How long do I have access to this course?
You have lifetime access! After enrolling, you have unlimited access to this course for as long as you like-across any and all devices you own.
What if I am unhappy with the course?
I am confident this course will give you everything you need to get started in becoming a PT consultant. That said, I would never want you to be unhappy with your investment! If you are dissatisfied within 30 days of your purchase, I will provide you with a full refund.
I was trained outside the United States. Will this course help me?
Yes, the principles you will learn in this course will help you in whatever community you are in. Learning how to pitch yourself, expand your clinical skills, and learn how to perform athlete screenings can apply to just about everyone.
Are you qualified to teach me?
Great question! I think its really important that you feel very comfortable learning from the instructor and they should be qualified. I received my DPT in 2013 and was accepted into USC sports physical therapy residency program which I completed in 2014. Following that I became a Board Certified Specialist in Sports Physical Therapy. During my time in residency I began covering events and working full time with athletes. Following residency I joined the private sector in a specialized niche working with primarily athletes as well as A-list celebrities and professional athletes. I've interacted with coaches, agents, managers, strength coaches, and more. During this time I started consulting with an AAU basketball team and over the last two years a gymnastics gym. I've learned what it takes to pitch yourself, communicate to all the parties involved, and make yourself valuable outside of the clinic.
I want to become a PT consultant & earn more money!