Are you suffering from Knee Pain?
Become a more EXPLOSIVE, AGILE Athlete by FIXING your knee pain once and for all!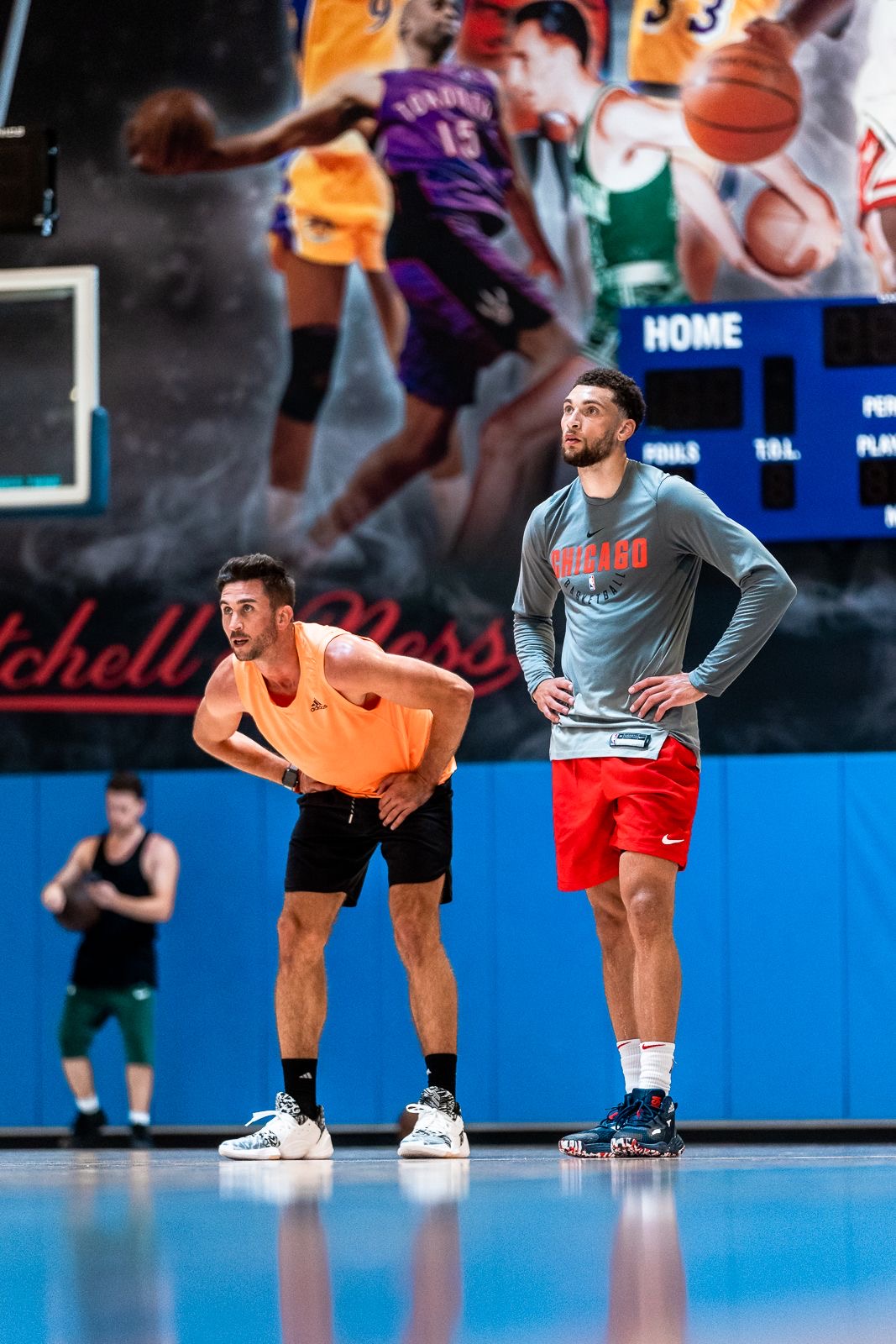 World Class Basketball Skills Trainer and Board Certified Sports Physical Therapist Unlock the Key to Fixing Jumper's Knee
The Hooper's Knee Program is the ultimate resource for those that:
Have patellar tendon pain (the tendon right between your tibia and kneecap).
Have been told they have patellar tendinitis, tendinitis, or tendinopathy.
Feel that their knee pain is holding them back from being more explosive.
Jordan and Dr. Schwabe have worked with some of the world's most explosive athletes including Zach Lavine and Julius Randle. All of these players work to make sure they are staying sharp and injury-free during their professional seasons. We have taken the top workouts for Jumper's Knee and bundled them together into an easy-to-following, 12-week program.
No matter your fitness level or equipment restrictions, we have a carefully thought out plan developed for you that can be tailored to your needs.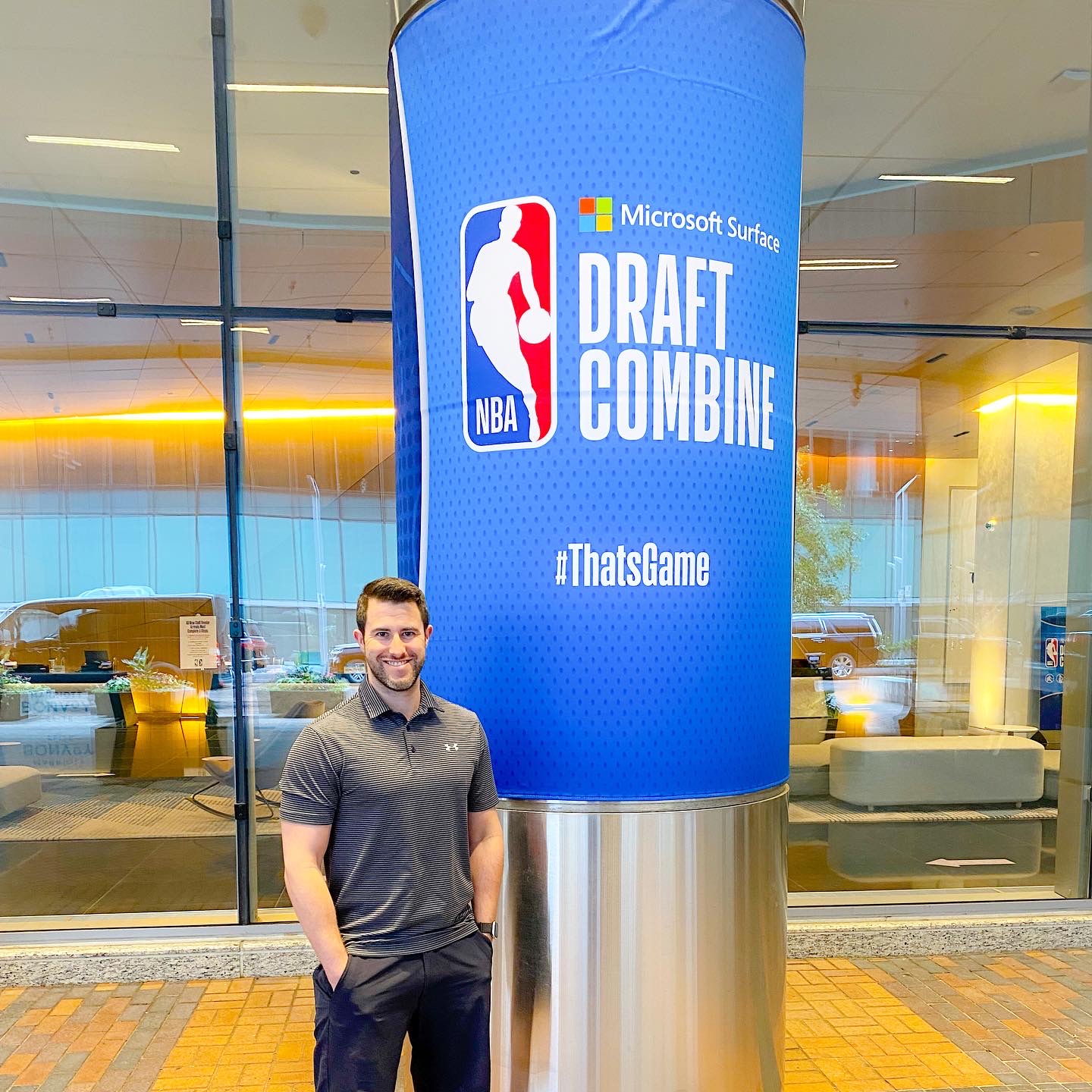 Dr. Brian Schwabe, PT, DPT, SCS, CSCS
Dr. Brian Schwabe is a Board Certified Sports Physical Therapist, Registered International Sports Physio, and Certified Strength & Conditioning Specialist.
He has dedicated his career to working the elite athletes. He currently serves as the Director of IO Sports Therapy, a specialized sports physical therapy clinic catering to the top athletes in the world.
Dr. Schwabe works with athletes from the NFL, NBA, MLB, and NHL each off-season. As a sought after sports medicine professional, Dr. Schwabe frequently travels with athletes for performance therapy as well as the NFL combine and NBA combine each year.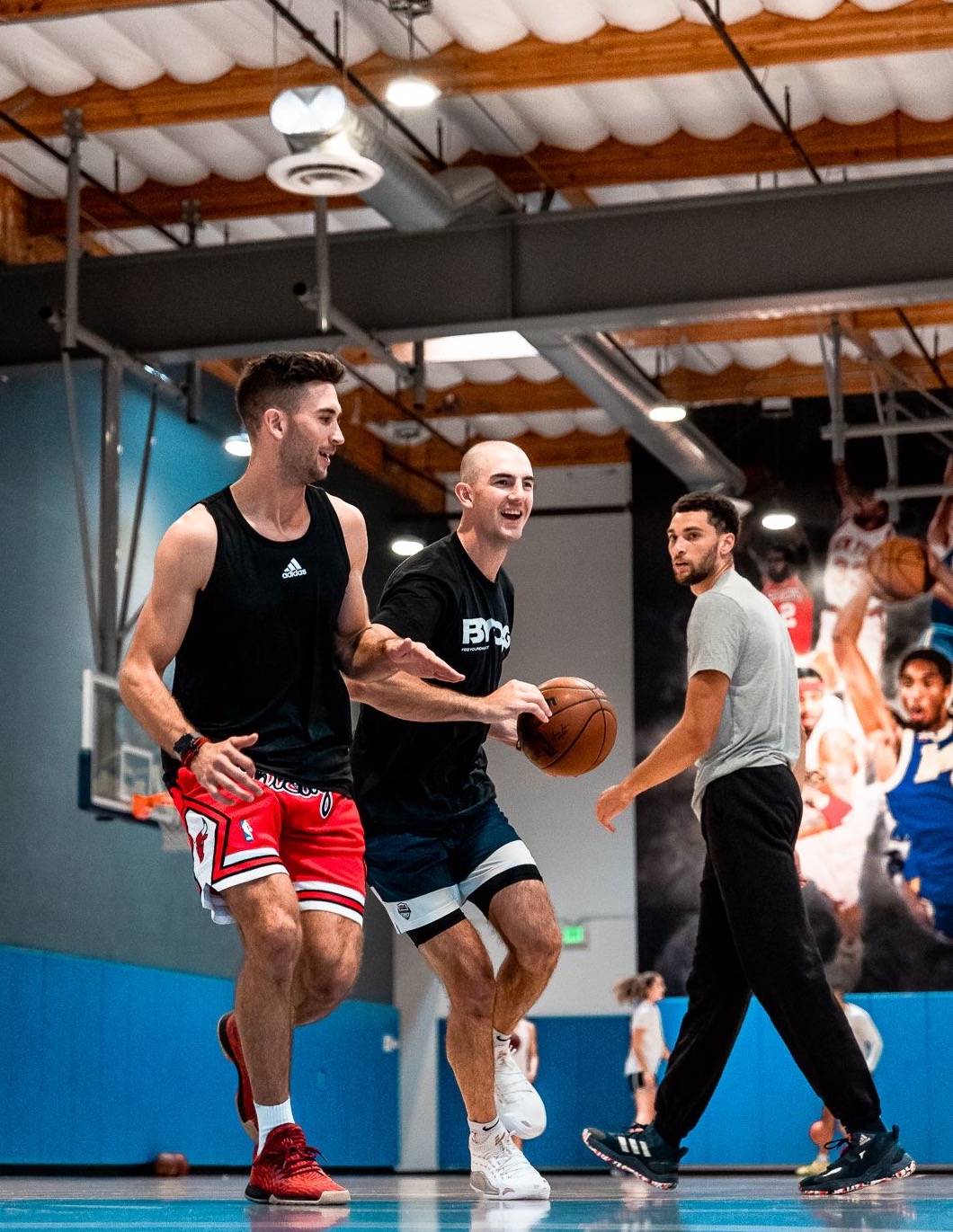 At JLaw Ball INC we provide a world-class basketball training experience for all athletes.
Jordan has traveled the world as both a player (New Zealand & Mexico) and trainer – he has worked with some of the NBAs' top talents including Zach Lavine, Klay Thompson, and dozens of others.
In doing so he has carefully crafted a training philosophy that is simple yet innovative and geared to work with athletes of all skill levels.
Throughout the process of building this training business, Jordan has cultivated a culture like no other.
The truth is there are no shortcuts. Becoming the best possible athlete you can be is not easy. But with the right team behind you, the sky is the limit.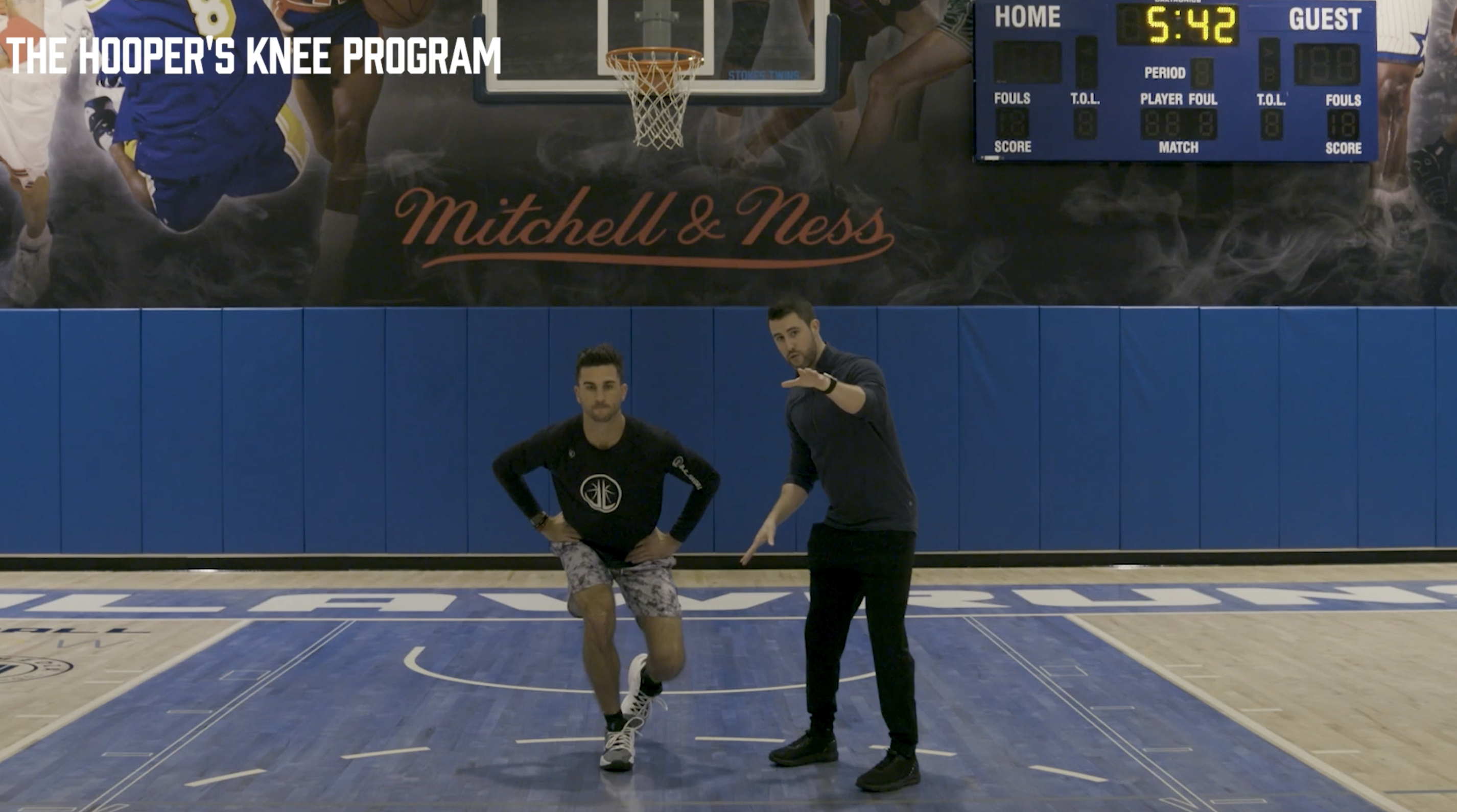 Section 1: What is Jumper's Knee?
Jumper's knee is simply an injury in the tendon that connects your kneecap and tibia. This is called your patellar tendon and it is caused by repetitive stress in the area and worsens over time.
Long story short – Jumpers knee is no fun and it's hurting your ability to become the most explosive athlete you can be.
As a hooper, you need to be able to react quickly and efficiently. If you're unable to unload when you land and immediately spring back into the air, your chances of reaching your true potential as a player are limited.
Section 2:
Step by Step Treatment for Hooper's Knee
There are 3 main stages to bulletproofing your knees. We have a carefully mapped-out system that will help you stop knee pain and be able to spring off the ground like never before.
Stage 1: Symptom Management & Unloading the Knee
Stage 2: Reloading the Knee
Stage 3: Energy Storage and Release: Learn to be Explosive!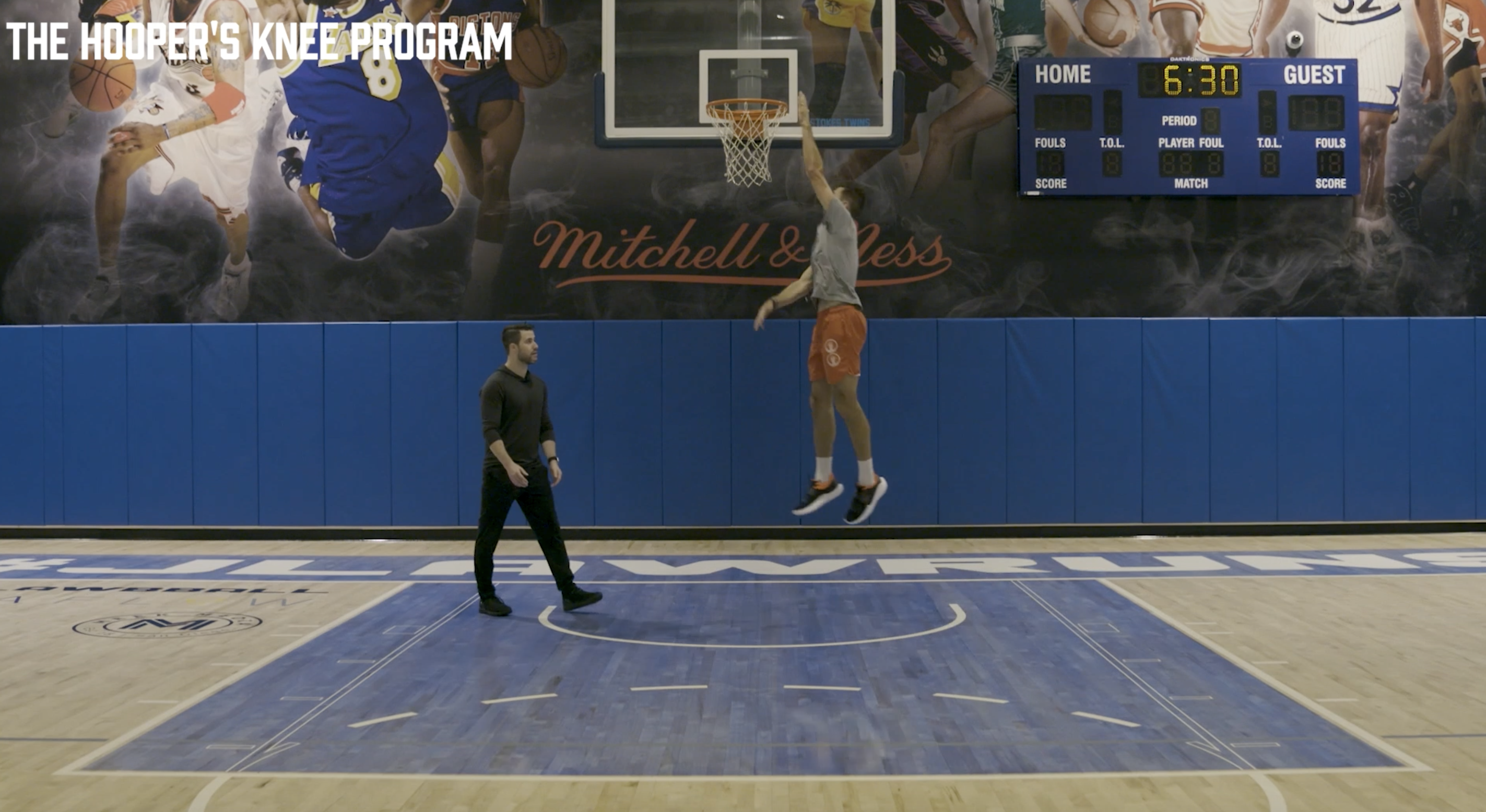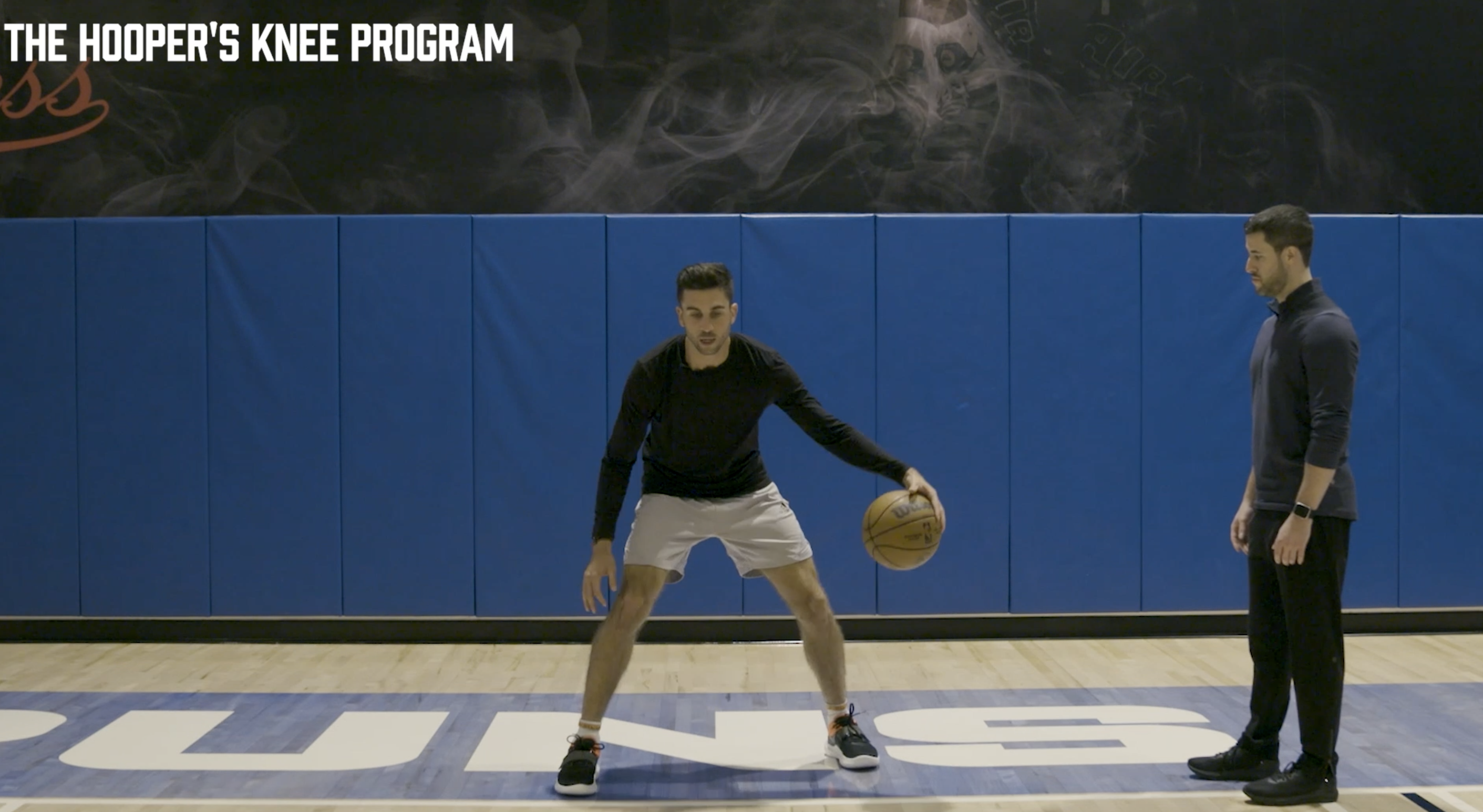 Section 3: Return to Court
Progressions for each stage of the Hooper's Knee Program including:
Shooting, Finishing, Passing, Defense, Ball Handling,
Stop Seperations, And More!
Hooper's Knee pain doesn't have to stop you.
This progressive 12-week program is designed to help you recover from patellar tendon-related issues and come back stronger than ever.
It is a great baseline for ramping up strength, plyometrics, and court progressions/regressions following a long layoff or injury.
We will help you stay injury-free long term with this simple, yet effective program. This program is based on science with the main goal of making sure Jumper's knee never gets in the way of your basketball goals again.
The 100+ exercises in this program are broken down for you in a very simple way. You will be able to follow along and see your progress over time as your knee strength increases.
If you're tired of constant knee pain and ready to cure your Jumpers Knee once and for all, click the "Buy Now" button below and let's get started.
Frequently Asked Questions
What kind of equipment do I need for this program?
While some resistance (weights) would be helpful, we have exercises for those that do and don't have access to equipment.
Who is this program for? 
Any Hooper who has knee pain and especially jumper's knee (aka patellar tendinitis/tendenosis/tendinopathy)
Any Hooper who has had a long layoff from basketball and wants to know how to safely return to the court and minimize risk of re-injury
Any Hooper looking to get more explosive and have a proper strength base for basketball 
Any Hooper who wants to learn about their bodies and how to take care of them
How long will I have access to this program?
We are proud to offer LIFETIME Access to this program
Why should I trust you to help me with my knee pain and return to court?
Great Question! Both Jordan and Dr. Schwabe are committed to giving sound, scientific advice. Jordan and Dr. Schwabe not only work together on basketball players with knee pain on a weekly basis, but they are also considered experts in their respective fields.
What makes this program different from other knee pain programs?
Our program is a thoughtfully, well organized combination of a physical therapist and NBA skills trainer to create a complete program from start to finish.